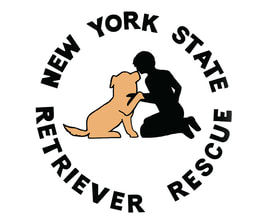 Contact Information:

​New York State Retriever Rescue, Inc. 501c(3)PO Box 125
Deer Park, NY 11729PH #: 516-828-1177
email: nysrr@yahoo.com
---

We are located on Long Island, NY and generally adopt out dogs in
the Long Island/NY Metro Area (approximately 60 mile radius).

We are a Non-Profit 501c(3) organization and all donations go directly to the
care and re-homing of the dogs.
You can make a one time donation or if you wish you can choose to do a recurring monthly donation.
Just click "Monthly" and the desired amount you'd like to donate.

​All donations are tax deductible.
We appreciate your thoughtfulness.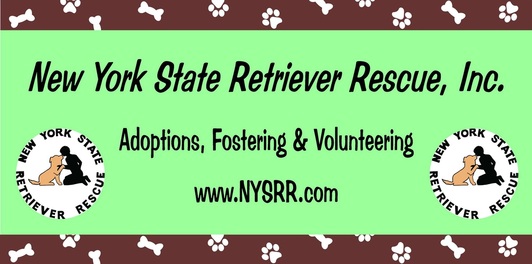 We have some wonderful dogs looking for their forever homes - please visit our
Available Dogs
page to read all about them.
If you're interested in one of these wonderful dogs please fill out the Online Adoption Application!
~Our Mission~

New York State Retriever Rescue, Inc (NYSRR) is a not for profit 501c(3) organization comprised of a network of volunteers. These devoted individuals are dedicated to locating homes for retrievers in need that represent the kind nature and spirit commonly associated with Labrador and Golden Retrievers: affability, gentleness and a peaceful, loving temperament. The organization also offers services to those who are unable to care for their dog. Our mission is to provide veterinary care for any and all dogs prior to being placed in loving homes.