NYSRR "Road to Rescue"
| | |
| --- | --- |
| | Help assist NYSRR on the "ROAD TO RESCUE" by purchasing a paving stone on our walkway. Commemorate beloved pet, family member or friend by personalizing your paving stone with their name. You can easily donate by using our PayPal account - NYSRR@yahoo.com, or by clicking the donate button above. You can also mail in your donation check to NYSRR PO Box 125, Deer Park, NY 11729. Please be sure to specify what you would like on your brick. |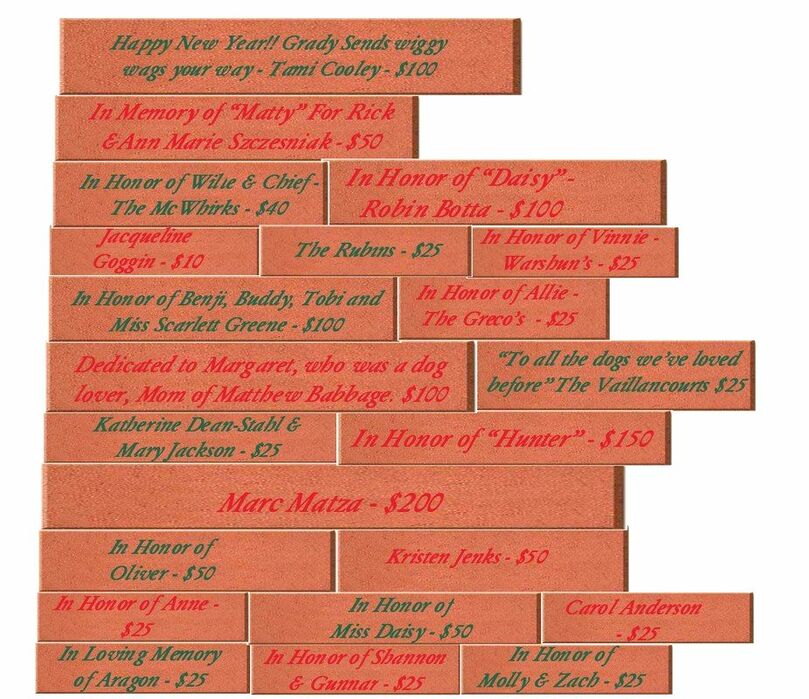 Thank you all so much for your generous donations!
They are very much appreciated!!